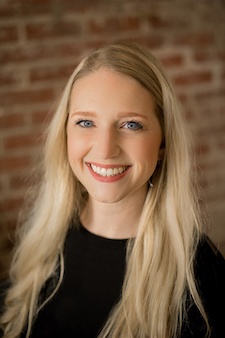 Blog Post by Hunter Armbrister, RDH
If you're looking for the best and easiest way to clean your teeth, start with an electric toothbrush! Unlike manual toothbrushes, electric toothbrushes do the work for you. Electric toothbrushes deliver about 48,000 movements per minute, compared to a manual brush's 300-600 movements per minute, ultimately giving you the best clean. The rotation of the brush head on an electric toothbrush breaks up plaque and removes more build up from along the gum line. There are also different settings for things like sensitive teeth, whitening benefits, and gum massaging. Since electric toothbrushes do most of the work for you and have a simple design, they work well for all patients, even those who have arthritis or limited dexterity.
Additional features on the electric toothbrush are:
A two minute timer, letting you know you're brushing the recommended brushing time every time
A timer for each section in your mouth, making sure you aren't missing areas
A pressure sensor, which ensures you aren't brushing too hard and being too abrasive
Bluetooth option to your cellphone
eyeSMILE recommends Oral-B electric toothbrushes. Stop by our office at any time during normal business hours to purchase one!